Lower Skippack Mennonite Church Cemetery, Creamery, Montgomery Co, PA
EARLY UMSTEADS
All photos and transcripts from this cemetery courtesy of Barbara Wentz August 2001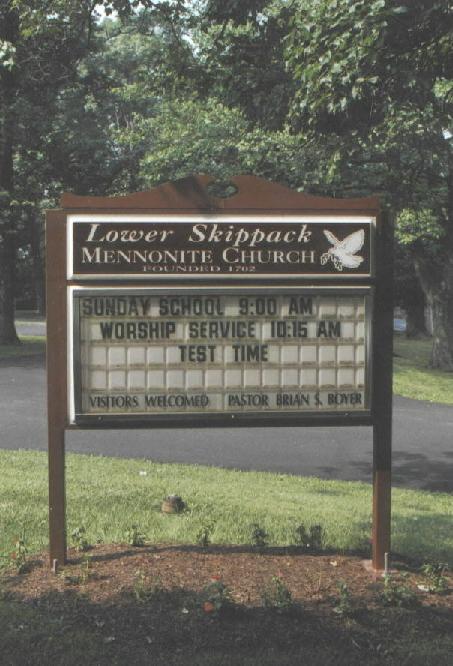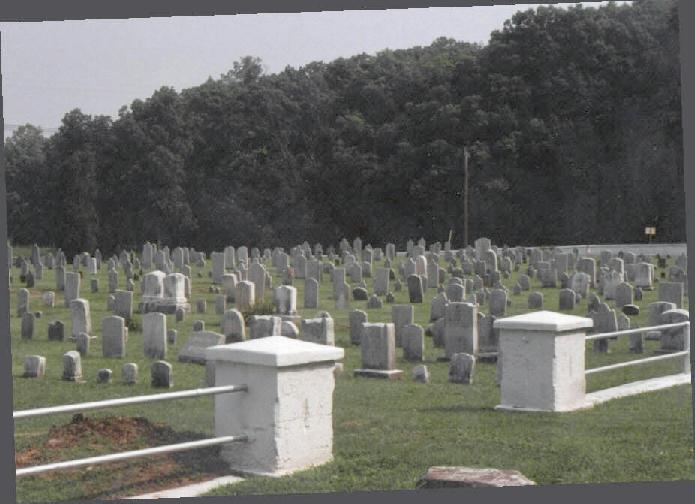 The older stones in this cemetery have become increasingly difficult to read over the years. In some cases, a number in the dates may be slightly off. When in doubt, I've used "Names and Dates of Burials in the Lower Skippack Mennonite Cemetery Located in Skippack Township, Montgomery County, Pa." by Wilmer Reinford, as 40 years ago the engraving would have been less eroded.
Apparently (or so I've been told, but I've not verified it), information in the Umstat file at the Montgomery County, PA Historical Society states that Hans Peter and wife Barbara are also buried here, but that their names have been obliterated on their tombstones.
Johannes, son of Hans Peter and his wife Mary UNKNOWN (NOT Pennebecker) are also said to have been buried at Lower Skippack as well, but their graves have been obliterated.
Jacob Umstead 1708-1785 and Ann Adams "AU" abt 1718-1796
Richard Umstead 1743-1816 and Magdalena Tyson abt 1751-1785
Hannah Umstead 1770-1784 and Mary Umstead "MU"died 1814
Harmon Umstead 1745-1823 and Barbara Kiter 1754-1840
BURIAL IN LOWER SKIPPACK MENNONITE CEMETERY DOES NOT PROVE A MENNONITE AFFILIATION!!!
Copying of photographic images is a violation of copyright, however printing for non-commercial personal use is encouraged, as long as each item is printed in full and all information is fully credited to both this site and to any individual submitters. Any other use, including uploading to other websites or publishing in any other medium, in full or in part, requires WRITTEN PERMISSION PRIOR TO SUCH USE. The absence of this or other copyright notice on any individual page on this site is not to be construed as permission for use other than as stated here.
Last Updated 10 Jan 2002