Rhine and Palatinate (Pfalz) Maps
John L. Ruth, MAINTAINING THE RIGHT FELLOWSHIP, Herald Press, Scottdale, PA, 1984, pp. 27 and 33 contain these two maps. Copyright now owned by Franconia Mennonite Conference. Used by permission. All rights reserved.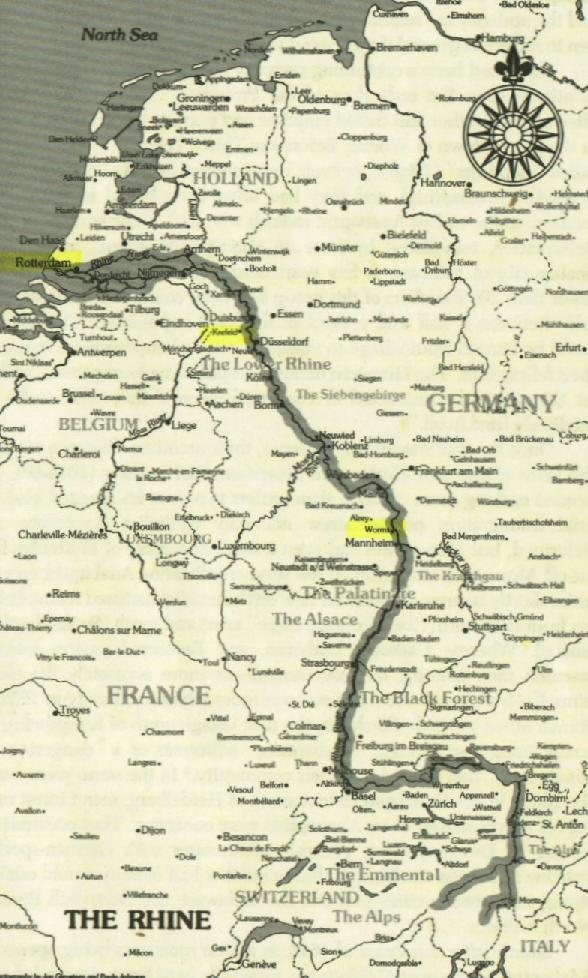 Highlighted are Rotterdam, Krefeld and Worms. Note the proximity of the Alsace to the Palatinate.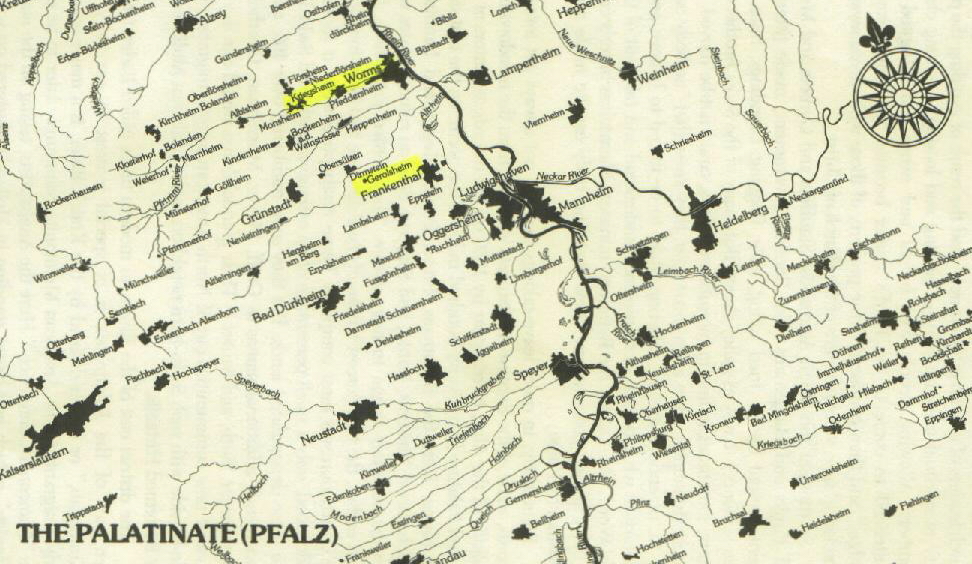 Highlighted are Kriegsheim, Worms, and Gerolsheim. Flomborn is not shown on this map.
Back to Hans Peter Bibliography