Umstead House in Germantown c. 1911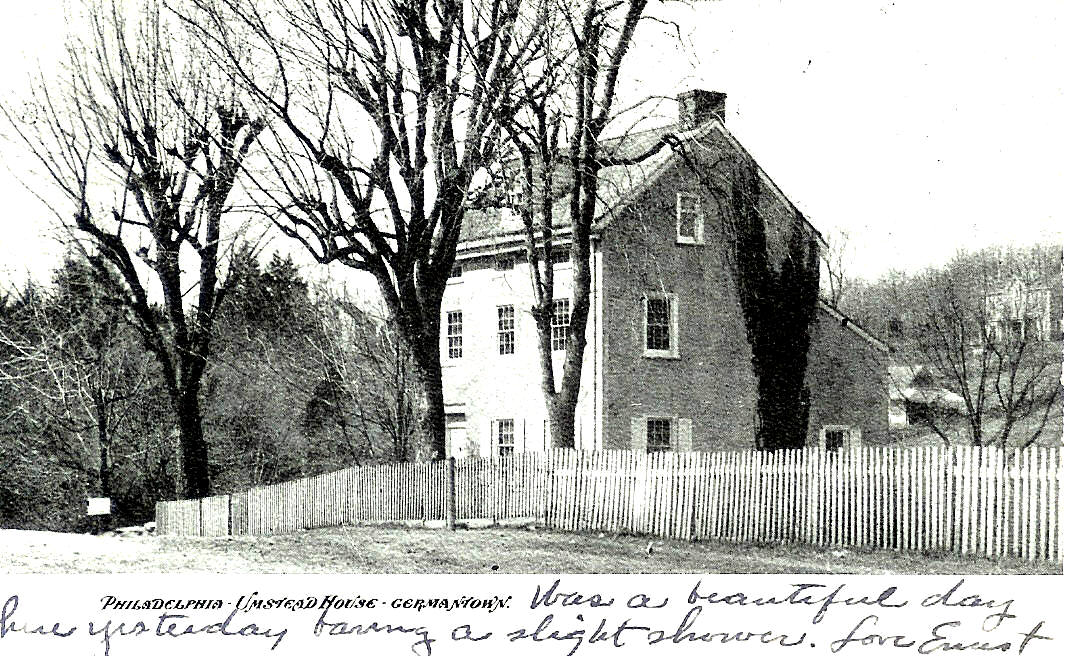 This postcard was submitted by Ed Mosheim. The publisher is The World Postcard Co, Philadelphia. The postmark was 1911. There's no reason to believe that the note was written by an Ernest Umstead. We don't know the address of the house or whether it still stands.
DOES ANYONE KNOW ANYTHING ABOUT THIS HOUSE????