Squire J and Arch Franklin Umsted
(Squire J not to be confused with Squire Jerry whose gravestone can be seen elsewhere on this site)
| | |
| --- | --- |
| | |
| Squire J (Equire) Umsted 1845 -1917 | Catherine (Mary) "Katy" Adams 1852 -1916 |
Buried at Walling Cemetery, Valley View, Cooke Co, Texas with shelters over their graves. See below.
| | |
| --- | --- |
| | |
| Arch Franklin Umsted 1872 - 1945 | Minerva Susan Reasor 1875 -1936 |
Buried Mt Zion Cem, near Collinsville, Cooke Co, Texas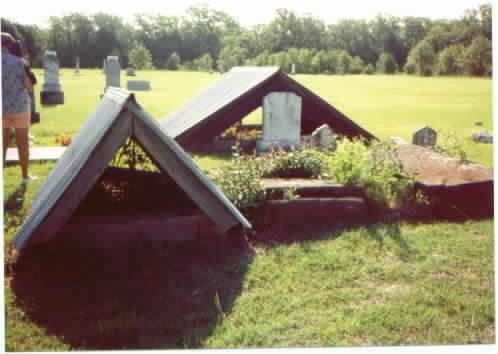 Squire J and Katy's graves.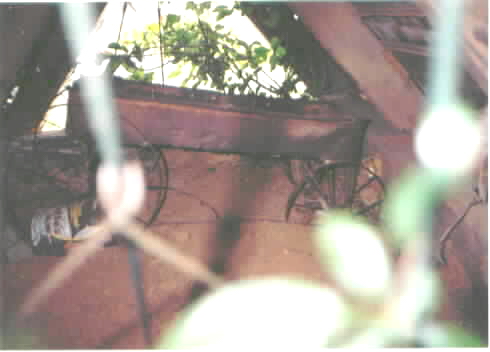 Wagon at grave of Noah Umsted (ca 1876 - ca 1855), son of Squire J
All photos courtesy of Betty Butler, who writes: "There is also a shelter over the grave of their 9 year old son (Noah) that died. He doesn't have a tombstone but there was a little wagon and a whip inside the shelter until a few years ago. Some one has taken them. They have been taken before but someone always brought them back. I am hoping they will eventually come back this time. I remember Daddy talking about them disappearing before Squire J died, but he 'put out word' that they had better come back, and they did. I have been told that another time, a friend of the family found the wagon in a pawn shop and brought it back. The wagon had Noah Umsted punched in the side with a nail, or at least it looked like it had been punched with a nail."