Squire D Umstead Cemetery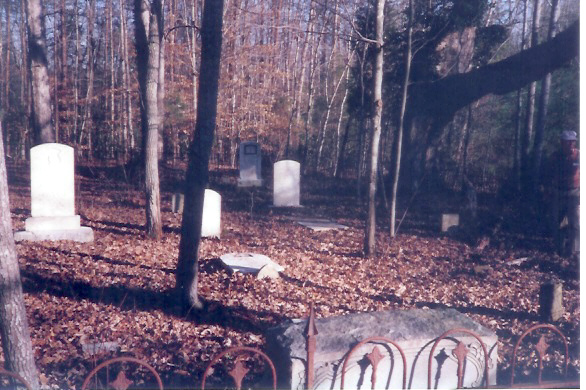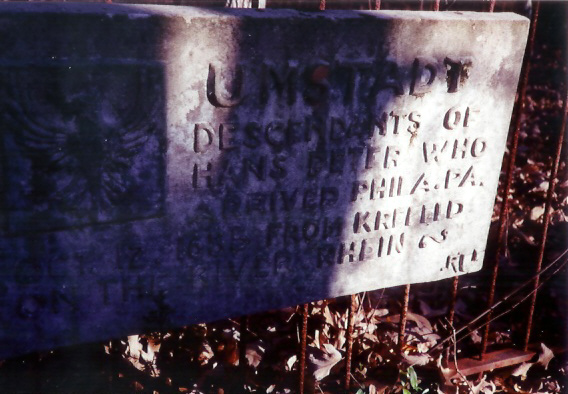 UMSTADT
DESCENDANTS OF
HANS PETER WHO
ARRIVED PHILA. PA.
OCT. 12, 1685 FROM KREFELD
ON THE RIVER RHEIN
Note: the UMs have been discovered to have come from Kriegsheim, not Krefeld.
Click the link on Krefeld above to read all about it (no return link to this page).
Does anyone know how old this sign is and who put it there?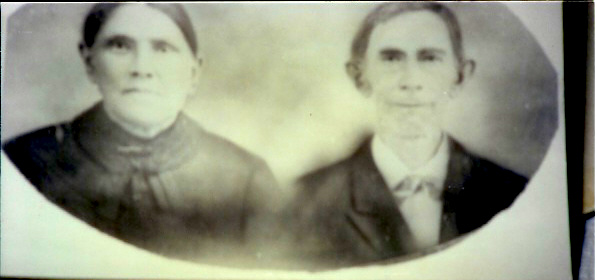 R Henry Wilkins and Sallie M(cFarland) -was she an UM???
Photos and info courtesy of Dwight Wilkins
last updated 7 January 2010