Samuel U Brunner
From History of Montgomery Co, PA, Edited by Theodore W Bean, Volume I, Philadelphia, Everts & Peck, 1884.
Chapter XXVI - Part II: Educational, p 422 ff
SAMUEL U. BRUNNER, youngest son of Frederick and Lydia (Umstead) Brunner, was born at the old homestead, Worcester Township, Montgomery Co, PA, on April 6, 1842. His rudimentary education was acquired at the Bethel Public School, which he attended six months during the year, beginning at the age of six and continuing until that of seventeen. While he was yet a student here, in 1858, he was chosen by the school board of his district, against his own personal wishes, to teach an unexpired term in Johnson's School, in the extreme western end of the district. He reluctantly entered upon his new duties about January 1, 1859 and successfully completed unexpired term of one of the hardest schools to manage in the district.
He entered Washington Hall Collegiate Institute at Trappe, in the spring of that year; and continued to teach public school, and during vacation to attend school until 1864. During this time he taught successfully two consecutive terms at Cassel's School, Worcester, and three in Whitpain, closing his career as a public-school teacher, in 1867, as principal of the Jenkintown Public School.
Always of a practical turn of mind, he entered Eastman's National Business College, Poughkeepsie, NY, in the summer of 1864, graduating with distinguished honor in a class of twenty-seven in thirteen weeks. Wishing to apply his newly acquired knowledge so as to gain actual experience in business, he became chief bookkeeper for the Grover & Baker Sewing-Machine Company, No. 730 Chestnut Street, Philadelphia, which position he held until July, 1866. His chosen profession was resumed in August of that year at Jenkintown.
Having it desire to establish a business for himself, he ventured to open a private school in Kulpsville Hall, October, 14, 1867. This school, known as Kulpsville Academy and School of Business, he, opening with two pupils, successfully conducted until it was removed to North Wales, in April, 1871.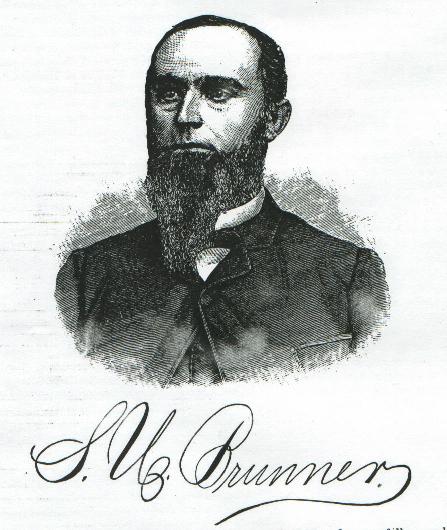 North Wales Academy and School of Business, Professor S U Brunner, principal. This institution was opened in Kulpsville, Pa, Oct 14, 1867, its object being to meet the increasing demand for practically educated men and women. It was removed to North Wales, Montgomery Co, April 10, 1871.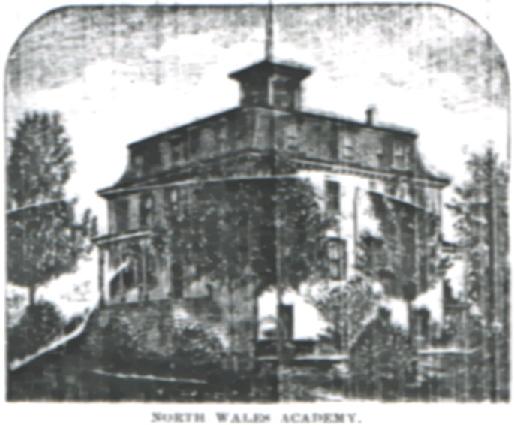 Used with permission.
Additional information on Montgomery County as found in this book is available at http://ftp.rootsweb.com/pub/usgenweb/pa/montgomery/history
We gratefully acknowledge the efforts of those involved in this project.