Ruth Catherine "Grandma Ruth" Umstead
1906 - 2001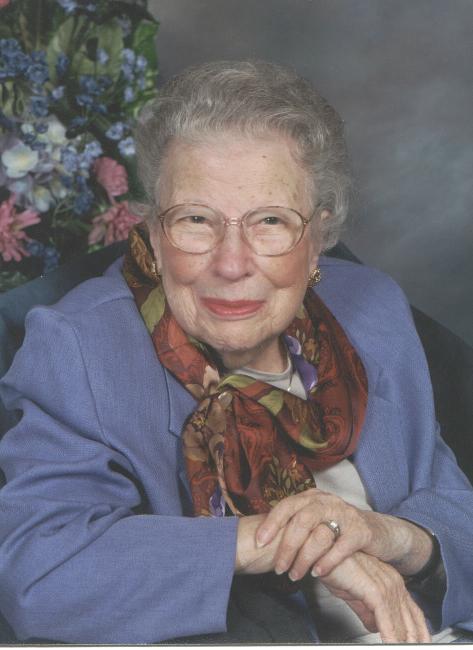 This picture was taken in 2000 when Ruth was 94 years old. It is precious to me as it is the way I remember Grandma Ruth - from the time I was little until her final years, she always looked at me and spoke to me with love. She was my aunt, but was known to everyone, family and otherwise, as Grandma Ruth.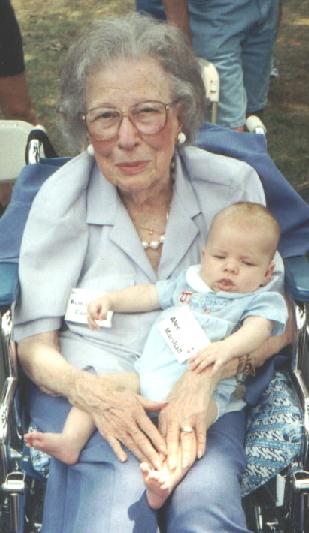 Ruth was the oldest family member to attend the combined Pennypacker and Umstead family reunion (PUR99) held in July, 1999, celebrating the 300th anniversary of Hendrick Pannebecker and Eve Umstatt (daughter of Hans Peter). She is holding Alec, the youngest. Alec is both a Pennypacker and an Umstead descendant. Ruth was quite ill in the months just prior to the reunion and we all believe that she hung on and got better just because she wanted so badly to be there.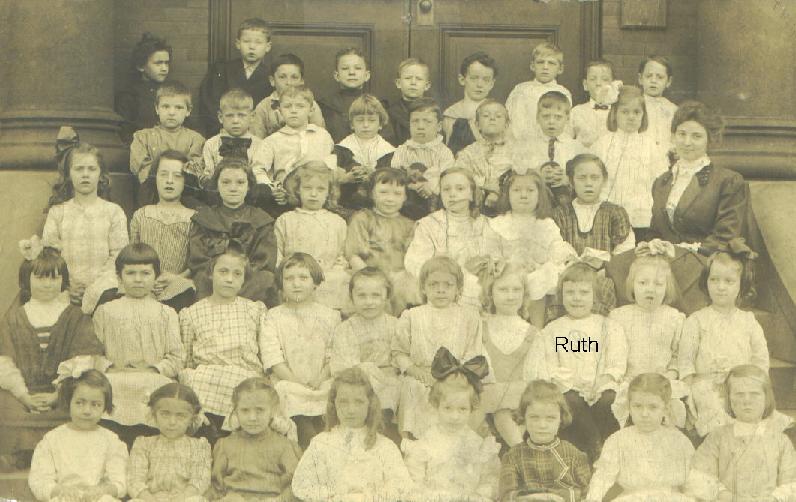 Ruth's second grade class picture
Grandma Ruth went home to be with the Lord a few days before Thanksgiving, 2001.
Back to Jacob UM and Hannah Hallman Family