UMSTEAD REUNION 1941 CANTON, OHIO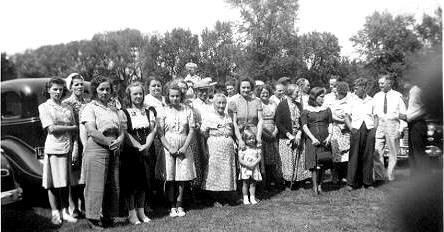 Family of Sigurd Nils CEDARQUIST and Minnie UMSTEAD. She was born March 27, 1886, Millersburg, Holmes Co, OH, married February 14, 1912. Minnie died April 26, 1962, Grandville, MI.
Both are buried Hart Cemetery, Hart, Michigan. Minnie's parents were John Umstead and Matilda Haag.
Photo courtesy of Carol Cedarquist. She and others in her family are working on identifying the individuals.