Nathan Umstead and Maria Benner's Bible Marriage Certificate
PLEASE NOTE: The copying of photographic images and/or work on these pages without WRITTEN permission is a violation of copyright.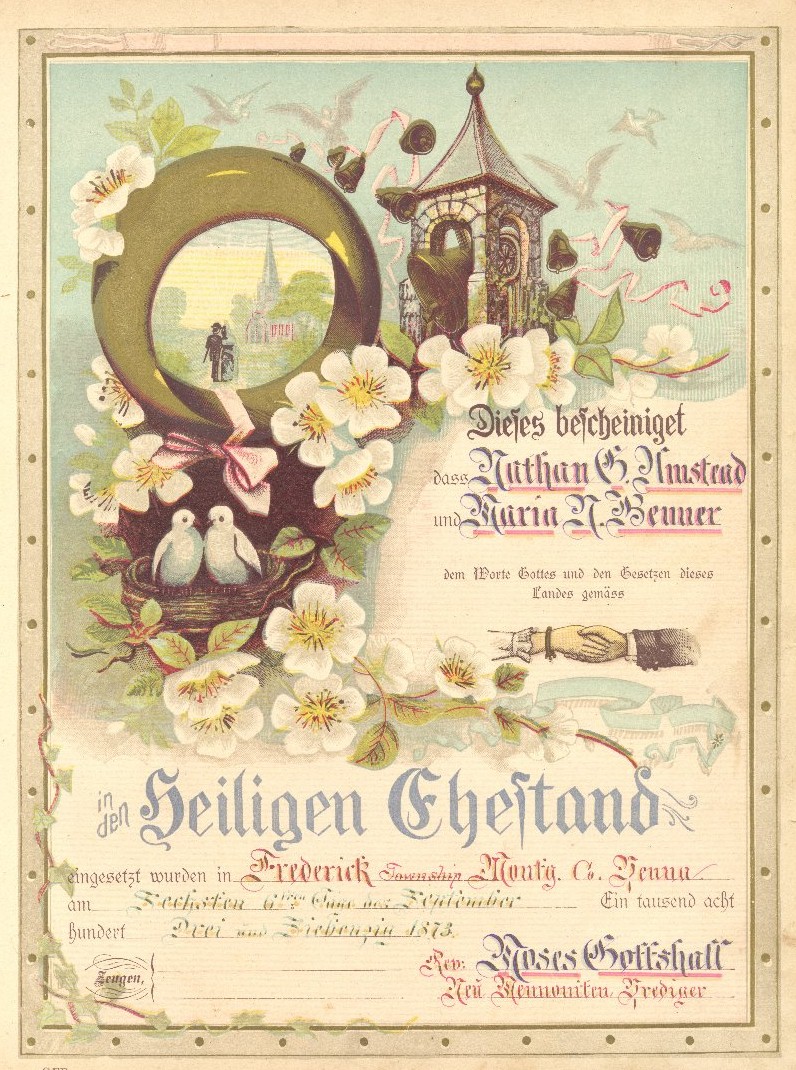 Translation by Cris Hueneke:
This certifies that Nathan G Umstead and Maria N Benner, in accordance with the Word of God and the laws of this land, entered into holy matrimony in Frederick Township, Montgomery Co, Penna on the sixth (6th) day of September One Thousand Eight Hundred Seventy-three (1873). Rev: Moses Gottshall, New Mennonite Preacher.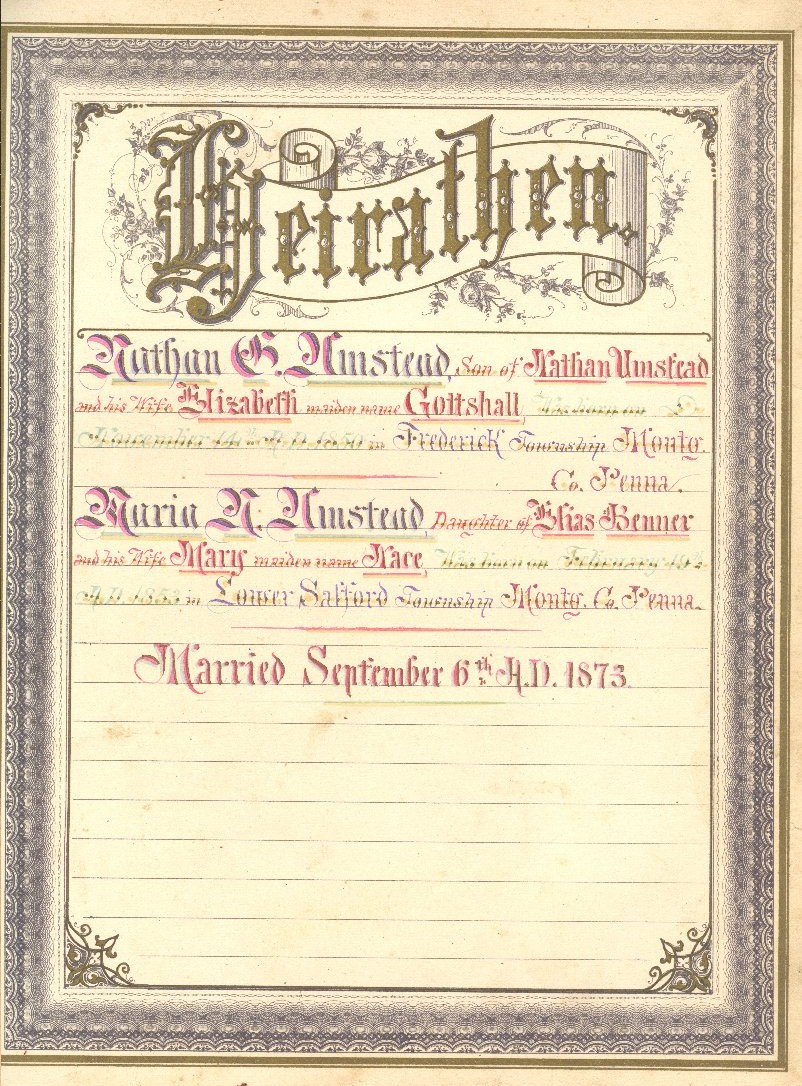 The page heading reads Heiraten, which means marriages.
Back to Nathan's Bible Main Page