MICHAEL SHUPE UMSTEAD FAMILY PHOTOS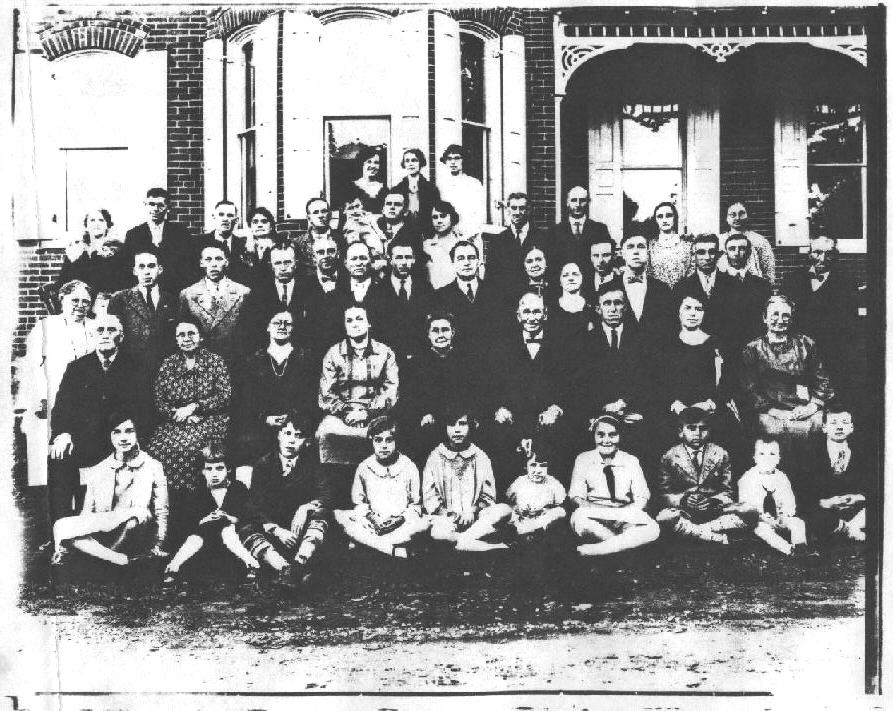 Confirmed as the family of Michael Shupe Umstead (1877-1937) and Mary Edith (Cooch/Coch) Koch (1880-1960). Individuals have not yet been identified. Michael was son of Henry Harrison Umstead (1844-1924) and Sallie Prutzman (Shoat) Shupe (1845-1914). Henry Harrison Umstead was grandson of Jacob Umstead and Hannah Hallman.
UPDATE: 4/4/06 Joanne Rodrigues identified her aunt in the first row, fifth from the right, and she's pretty sure it's her grandmother, Florence Umstead, back row, on the right with glasses.

Florence Umstead (1903-1978 ) married John G Ray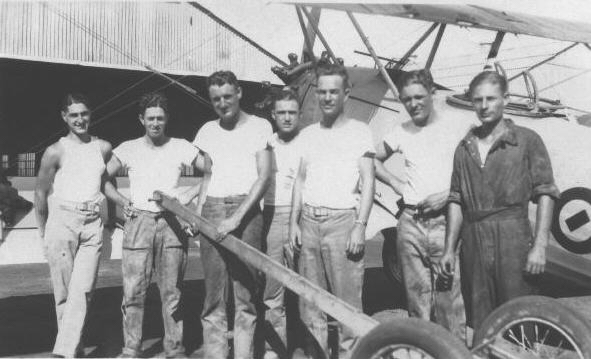 Willis Umstead (1905-1934), son of Michael Shupe Umstead, is fourth from left in this photo. The others are unknown, presumably buddies.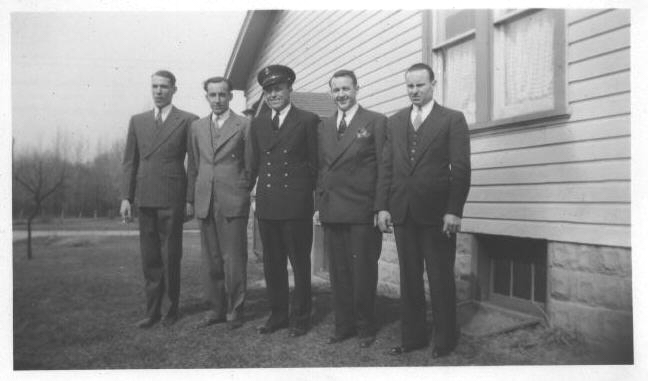 Labeled James, Richard, Calvin, Robert, Edward Umstead.
All sons of Michael Shupe Umstead and Mary Edith Koch - James 1918-1983, Richard 1913-1988, Calvin 1910-1981, Robert 1908-1978, Edward 1901-1976. By virtue of Willis's absence from this photo, I'm guessing it was been taken after his death in 1934.



Photos courtesy of Bill Long
Back to Family of Jacob Umstead and Hannah Hallman