James Thomas Umstattd and James McNutt Umstattd



James Thomas Umstattd was born September 15, 1849, died August 7, 1910, buried St Jude's Cem, Monroe City, Monroe Co, MO, married Mary Helena Greenleaf, who is also buried St Jude's. His grandson, James McNutt Umstattd was born March 11, 1922, died March 15, 1988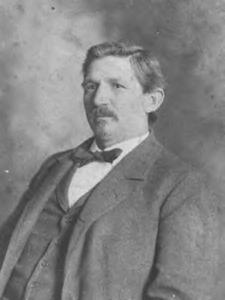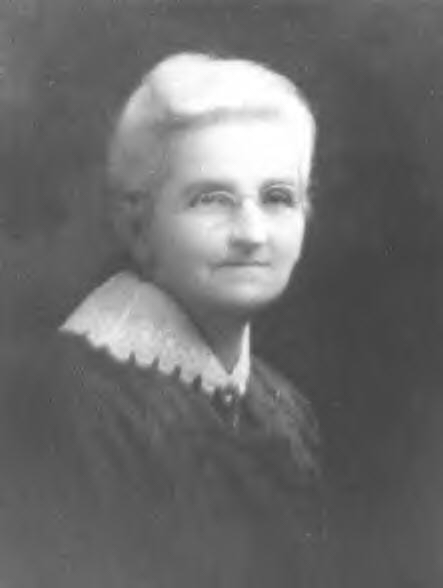 James Thomas Umstattd was taught by tutors at home. He read law, and apprenticed as a brick and stone mason in Bethel, Shelby Co, MO. He practiced trade for years in Monroe City. He was in the real estate business. He was elected sheriff of Monroe Co in 1892. Later he was Assessor, Collector, and Judge of County Court. He was a member of the Masonic Lodge, the Methodist Church and of school boards. He served on the City Council, County Fair Board and Chatauqua Board.
He moved from Bloomington, IN to Missouri. His marriage date may have been November, 1879. After marriage in Bloomington, IN, he took his family across Illinois to Ely, MO, then later moved to Monroe City. When he became sheriff of that county, he moved to Paris, MO, then in 1900 to a farm near Monroe City and in 1904 into Monroe City where his children were raised.
Of his siblings, only he grew to maturity. His death date may have been September 7, 1910 instead of August.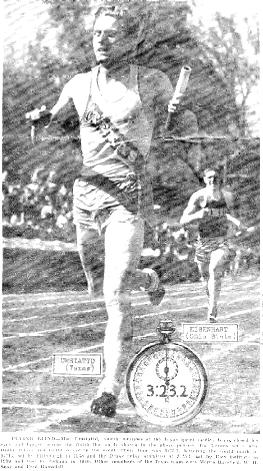 At the Drake University relays in 1941, Mac Umstattd ran the final leg of the University of Texas sprint medley team which set a new world's record of 3:23.2 in the event. Other members of the team were Morris Barefield, W. H. Seay and Fred Ramsdell. In 1944 he served as a Lieutenant and Navigator with the 384th Bomb Group, Army Air Corps. He flew 24 bombing missions over Germany and occupied territory. He served in WWII in Army Air Corps; B17 navigator; flew 24 missions over France and Germany during the invasion. He was an attorney; first General Counsel of the Lower Colorado River Authority.
This information comes from William Ramer Smith's website at http://worldconnect.rootsweb.com/cgi-bin/igm.cgi?db=ramer1 (no link, it doesn't tend to work very well).
I don't remember who sent me these pictures, but I would love to give the right person credit, or I will cheerfully remove them upon request. It is never my intention to pirate pictures or to use them without permission, I just don't always know who can authorize their use.
Another site that has info on this family is http://www.uftree.com/UFT/WebPages/JamesFranklinByland/JFBYLAND (This site was not responding as of 12/04)
December 29, 2001 ch