Umstattd Four Generations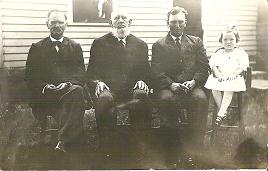 4 Generations (1-4)
Shown from left to right:
Charles Frank Umstattd (2nd gen 1855-1934)
James A. Umstattd (1st gen 1828-1924)
Arthur G. Umstattd (3rd geb 1884-1974)
Gertrude Umstattd Gofferbert, Arthur Umstattd's daughter (4th gen - about 1909-1999)

Photo courtesy of Pamela Thompson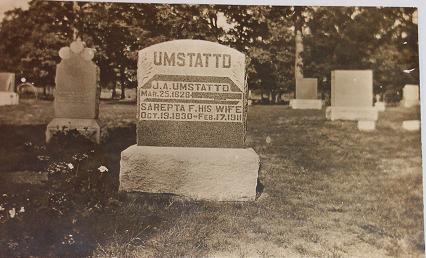 Postcard with the tombstone for James and Sarepta,
courtesy of Larry Hamilton, Jr, who says:
"It does not yet have James' date of death, so that
dates it to no later than 1924 (assuming family paid to get stone
updated), he died Sept 15 in Rocky Ford, Colorado. A transcript of
his death certificate indicates burial was 24 Sept. 1924."

James Arthur Umstattd March 25, 1828 - September 15, 1924 and Serepta Frances Berry October 19, 1830 - February 17, 1911
Lena Robertson, Aura Umstead
Mildred Umstead, Lyle Umstattd
Dorothy and Clara Umstead

Aura Umstead Werner
Granddaughters of James Arthur Umstattd and Serepta Frances Berry ca. 1902, Rocky Ford, Colorado

Photos courtesy of Susan Holsclaw
Frank Charles Umstattd (1895-1984)
son of Charles F and Winnie Hill

Frank's wife Jesse Burkett (1895-1944)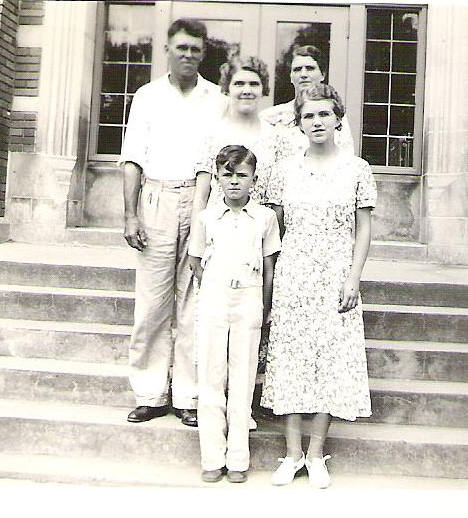 Frank Umstattd family: Frank, Jesse, Diana, Ada, Elmo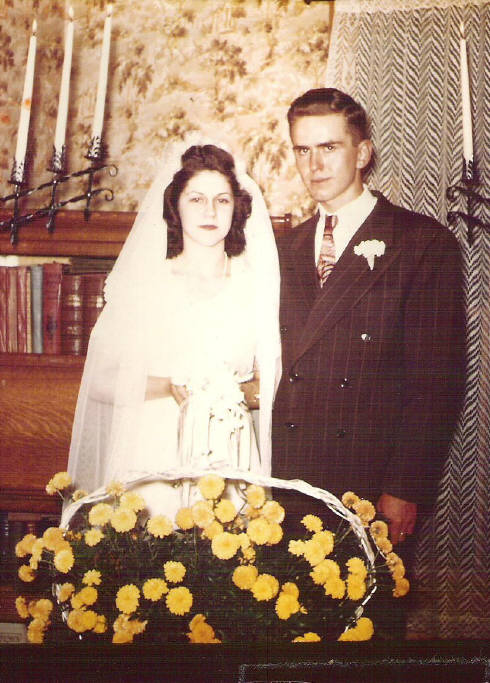 Elmo Umstattd and Lois DuBois wedding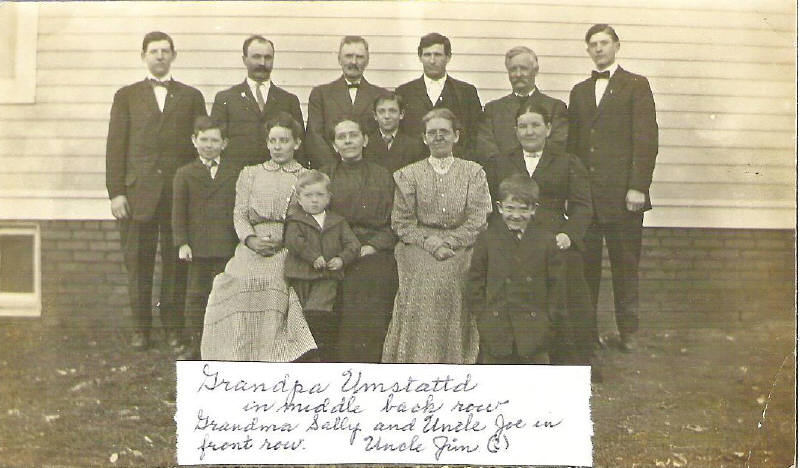 Charles F Umstattd (1885-1934). Aunt Sally would be his third wife, Sallie Whisman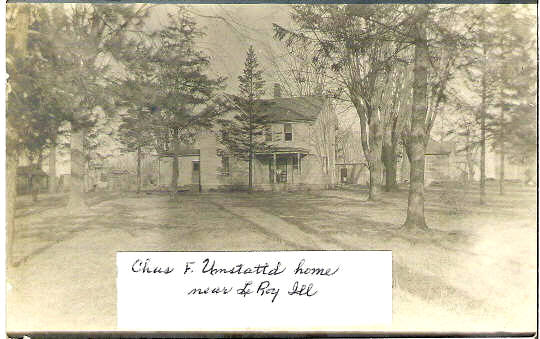 James (1907-1988) and Joseph (1908-1990) sons of Charles F Umstattd and Sallie Whisman.

Gertrude and Mary daughters of
Arthur G Umstattd and Lucy M Unknown
Mary Umstattd, daughter of Arthur and Lucy

Mildred Umstattd, granddaughter
of James Arthur Umstattd
Photos courtesy of Pamela Thompson
last updated 14 February 2008